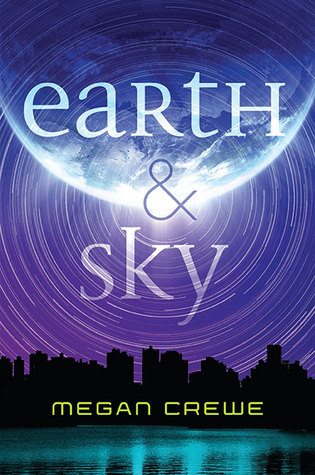 In her novel Earth & Sky Megan Crewe combines adventure and philosophy. This is a thrilling story that will grip readers. When science fiction is at it's best it doesn't just wow us with interesting technology and exciting action, it also sheds a critical eye on humanity and society. Crewe does this with Earth & Sky by grappling the concepts of free will, colonialism, and otherness.
"It's easy to see other people as hardly people at all when you're watching them from a distance" (225)
Using time travel glitches to explain a character's anxiety attacks is clever and original. The closest thing to this I've seen is the explanation for deja-vue in the Matrix.
This novel has a brave protagonist with interesting quirks. She is compassionate and determined.
Earth & Sky could inspire a series but works well as a stand alone. There is a great balance of fun adventure and thoughtfulness.
If you like the plot of this you may enjoy:
If you like the writing style you may enjoy: