Amy McCulloch's sequel to The Oathbreaker's Shadow had many of the elements I loved in the first installment. The unique way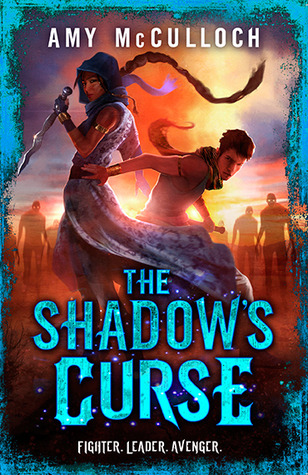 s she incorporates magic into her fantasy world continue to impress me. There remains something profound about being literally bound by your word and being haunted by broken promises. She takes this further in the sequel, with pieces of the ones who break the oath going to comfort and protect the jilted party. It recognizes that there are layers in people, and that a part of someone didn't want to break their promise and would do anything not to hurt the one they have hurt. Beautiful metaphors all over this text.
I found the nomadic people's view of the city dwellers and farmers interesting. The idea that they had captured and enslaved the land in an unnatural way makes the reader think about modern life from a new perspective.
Many of the characters are misguided and make foolish, selfish or reckless decisions. It's didactic in the way they recognize their mistakes and in many cases atone for them. However, it's written in such a way that it is not a boring lesson on keeping your word, or being careful who you offer your loyalty to. There are moments of suspense and exciting action.
I think this would make an excellent role playing video game. There would be shadows and consequences based on the player's choices within the game. The setting would be beautiful and the fight scenes or sage tricks would be challenging.
I think with some editing this duology could have been one great novel. I'm not convinced it needed to be two and would strongly have preferred they work better independently if there had to be more than one book.