Rabbit Ears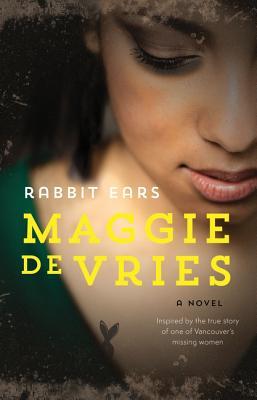 by Maggie DeVries deals with mature heavy subject matter. The tales of child abuse, drug addiction, prostitution, and death are sad and will be disturbing to some readers.
I found the narration to be disjointed. Sometimes I would miss that the perspective had changed, which doesn't make sense because the two characters who tell the tale are very different and should have more noticeably distinct voices. Things unfold in a way that is not logical or linear. Some novels make this work, revealing bits in flashbacks, but it doesn't work well in this one. I only start really connecting with Kaya in the last quarter of the book, and feel like I would have gotten more out of the first half of the novel with the back-story we receive too late.
There were two parts of the narration that worked well. The dissociation Kaya experiences, referring to herself in an odd way, is appropriate for the trauma she has experienced. That Beth felt her father's illness more through her treatment at school then his behaviour at home was also poignant.
Kaya's revelations in therapy are important aspects of the story. Readers can see, through her responses to the therapist, how she never understood that her abuser was manipulative or unkind. She thought he was good, except for one flaw, and only in having her situation framed by another's words does she see what really happened. I think understanding her thought process will instill empathy for abuse victims and maybe help some young people to be aware of unhealthy relationships.
I respect DeVries attempt to portray a survivor of a situation that a loved one did not survive. I think it is well-meaning, but not as well executed as it could have been. My colleagues loved it and didn't agree with my criticism.
Read-Alikes