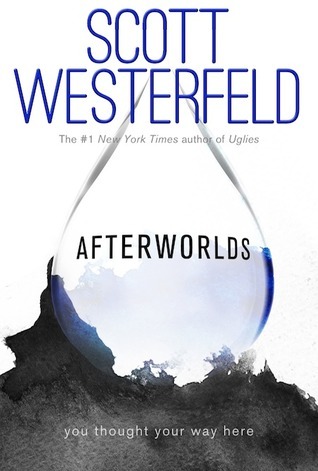 Halfway through the book I can't refrain from posting a review
Scott Westerfeld masters the incredible feat of spinning the webs of two complex stories into one cohesive novel. There's the story of the young writer, experiencing the joys and challenges of being on her own for the first time in her life. Then there's the story she's writing- A paranormal romance with terrorists, a serial killer, ghosts, and a schoolgirl crush on a sexy reaper inspired by Hindu legends.
In the surface story the protagonist is living her dream but learning the downfalls of being an adult. Westerfeld pokes fun at the practicalities we don't think of when we are starting out- like the need to own a mop, and the incredible portion of your budget that goes to food and rent. Despite these tidbits of realism Darcy's story is one of wonder. First love, networking with the authors she worships, exploring New York… It's like a more optimistic version of the show Girls. Beautiful diction and literary jargon that will appeal to the nerd in you. Lesbian flirtation, internal debates over what constitutes virginity, and the Angelina Jolie Paradox for your other side.
There are some excellent instances of insight from Westerfeld, such as the concept of a budget "in the corner of the bar like a noisy ghost, sometimes laughing at her, sometimes shrieking and rattling its chains"  which creates a fantastic mental image, and succinctly explains the challenges of being limited by your funds when you just want to have fun with your friends.
The story within the story unfolds unlike any paranormal romance I've read. Lizzie's traumatic experience in an airport is cinematic. I was engulfed in her story, picturing it effortlessly. The tale is much darker than I anticipated, having become accustomed to fluffy paranormal stories that Westerfeld himself pokes fun at in the framing narrative. I'm haunted by several images in her story. The frantic passengers pressed up against the locked gate, the tear gas lifting to reveal bodies, and the gnarled trees in the bad man's yard- just to name a few. I would love to make a book trailer for this book, but I really don't have the budget to do it justice- I can only picture it in my mind.
Ok back to my reading….. I'll post my thoughts on the second half soon